A HASTAC scholarship, an interview published by the Smithsonian, and a cover story in ARTnews that mentions a landmark book by one of the professors. These are among the accolades received this fall by instructors teaching next term's online courses in Metadata and Digital Preservation, for their contributions to the growing field of digital curation.
Students enrolled in DIG 550 (Digital Preservation) will be treated to advanced copies of Re-Collection: Art, New Media and Social Memory, co-authored by one of the course's instructors, former Guggenheim curator Jon Ippolito. The cover story for October's ARTnews hailed Re-collection as "the first book dedicated to the subject of conserving new media art."
The Smithsonian published an interview with Ippolito by Crystal Sanchez and Claire Eckert for its Time-Based Media and Digital Art project. Sanchez and Eckert review the preservation tools and standards Ippolito helped develop at Still Water, and then focus on the University of Maine's newly launched Digital Curation program, a suite of online courses that can be taken individually or cumulatively as a graduate certificate. Ippolito will be co-teaching Digital Preservation with Fogler Special Collections librarian Richard Hollinger beginning 13 January.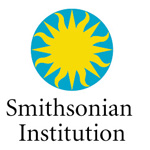 Meanwhile, one of the instructors of the Digital Curation course in Metadata, John Bell, was recently named a 2013 HASTAC scholar in light of his innovative plans for helping organizations leverage data, whether from collection records or visitor comments. His DIG 510 co-instructor, Desiree Butterfield-Nagy, gets high marks for her ability to cut through the welter of metadata standards to help curators, librarians, and archivists learn which are most practical for their daily use.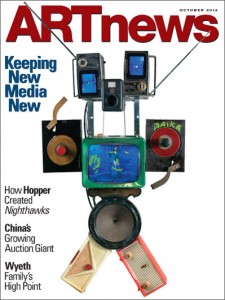 The University of Maine's graduate certificate in Digital Curation has being called "a national standard for the study of digital curation" thanks to its blend of theoretical insight and nuts-and-bolts practice. Students in its Digital Preservation class have already contributed to preserving real cultural artifacts, including a glass video sculpture and a born-digital collaboration based on Moby Dick.
Out-of-state and international students who apply to the Certificate during the 2013-2014 academic year will receive the in-state discount on courses toward the certificate–a savings of 67% over the usual rate. For more information, visit DigitalCuration.UMaine.edu.