A Still Water project by Jon Ippolito aimed at linking thematically similar academic essays across the Web has been awarded an initial grant of $10,000 by the Thoma Foundation. Founding philanthropists Carl and Marilynn Thoma also hosted a presentation at New York's School of Visual Arts last December to honor the inaugural recipients of the Digital Arts Writing prize, independent writer Joanne McNeil and Ippolito, who co-directs UMaine's Still Water lab.
"Better Words about Bits: A Conversation with the 2015 Thoma Foundation Arts Writing Award Winners" featured a conversation with McNeil and Ippolito at SVA on December 15th. The event featured introductions from Internet art veteran Mark Tribe and Whitney Museum curator Christiane Paul. Paul also moderated the spirited discussion, which confronted questions such as how the digital revolution has affected writing about art and what role institutions play in the place of digital art within the mainstream art world.
The Thoma project grant awarded in February, meanwhile, is separate from the Arts Writing fellowship, which offered recipients the chance to apply for a project grant that furthers scholarship in the field. It will fund the first phase of an innovative service that analyzes texts published on commonly used online platforms like WordPress and Scalar.
New media have enabled thinkers to share ideas about digital creativity with little cost or effort, but few writers have managed to sustain an enduring readership online. Scholarly blogs and publications tend to be drowned out in Google search returns or Twitter streams. These factors limit the reach and impact of digital scholars, who end up preaching to the choir, and a relatively small choir at that.
Connecting these desultory voices into a more coherent and united conversation isn't just a matter of building a new platform. Busy people would rather not go through the hassle of investing in yet another social media platform if they can help it. Hence the ideal solution would be software that can piggyback on existing publishing systems to forge thematic connections among essays spread across the Web.
The solution proposed by a Still Water team comprising Ippolito and John Bell, Craig Dietrich, and Michael Lynch is ThoughtMesh, an unusual model for publishing and discovering scholarly papers online. ThoughtMesh gives readers a tag-based navigation system that uses keywords to connect excerpts of essays published on different Web sites.
Currently 250 authors have contributed essays to ThoughtMesh, but that pales compared to the number of essays written with ubiquitous publishing tools like blogs. So the Thoma-funded project "Connecting the Dots" proposes to build plugins that will integrate the tag-based discovery capabilities of ThoughtMesh into two platforms popular with scholars of the arts, WordPress and Scalar.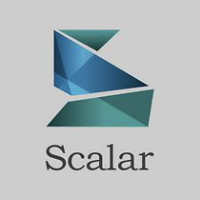 WordPress is generic writing software that underpins roughly 25% of the Web, while Scalar is a specialized, up-and-coming application targeted at digital humanities scholars. Writers already accustomed to these commonly used platforms won't have to learn new authoring systems but can simply enable the connecting power of ThoughtMesh within a software environment with which they are already familiar.
The goal is to update the ThoughtMesh system, originally released in 2008, for contemporary browsers and plugins to demonstrate the power of connected scholarship.