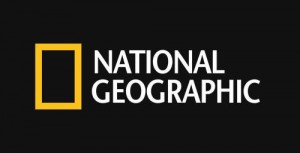 In an article on the growing cohousing movement, National Geographic magazine interviewed Still Water Co-Director Joline Blais about her research on these "living laboratories for sustainability." Blais spoke to the sharing economy at the heart of Belfast Cohousing & Ecovillage, an intentional community on the coast of Maine founded by people seeking a greater connection with the environment and each other.
Blais is a founding member of Belfast Cohousing & Ecovillage, which won the 2011 Project of the Year award from the US Green Building Council, the same organization that certifies LEED buildings. In an article entitled "How These Communities Save Energy–and Time for What Matters," National Geographic notes that over 150 communities in the United States have adopted the cohousing model in search of a efficient, affordable, and neighborly use of space. Some of those also aspire to become ecovillages like the Belfast example, reducing their carbon footprint through energy-efficient houses and shared resources.
The spirit of sharing pervades Belfast Cohousing & Ecovillage, a group of 36 homes set on a former dairy farm along central Maine's coast. People carpool and trade everything from tools and repairs to toys. Like EcoVillage Ithaca, its common house has guest rooms and other amenities that typically would inflate the size, and energy needs, of a conventional home. "Most of us downsized our homes when we moved in," says resident Joline Blais….Though Belfast builder GO Logic estimates that the homes cost about 7 percent more than conventional ones, they say the energy savings repay that premium within eight years. All the shared meals and resources contribute to even more savings, adds Blais….

It's all part of being a "living laboratory" for sustainability, [EcoVillage Ithaca's Liz] Walker says: "We're trying to pioneer things that actually work."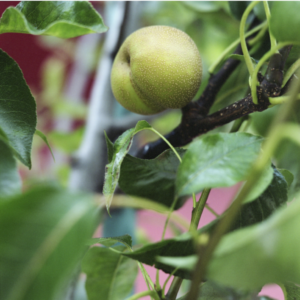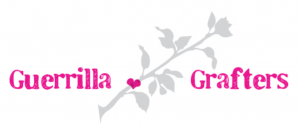 Blais' research was also cited in a recent paper from the 21st International Symposium on Electronic Art by Margaretha Haughwout, Tara Hui, and Ian Pollock. Haughwout, an alumna of the New Media Department who has gone on to teach at the University of California at Santa Cruz and the California College of the Arts, cites Blais' paper "Indigenous Domain: Permaculture, Pilgrims, and Perl" as one inspiration for an eco-activist art project in San Francisco called Guerrilla Grafters:
The Guerrilla Grafters graft fruit bearing branches onto non-fruit bearing, ornamental fruit trees. Over time, delicious, nutritious fruit is made available to urban residents through these grafts….We aim to turn city streets into food forests, and unravel civilization one branch at a time.
Blais' original paper draws parallels between autonomous networks of trust in digital and indigenous spaces. For their part, the Guerrilla Grafters are exploring unofficial means of greening city streets that depend on sharing values and information with trusted partners online and off–whether by word of mouth, password-protected maps, or RFID-tagged grafts. As Haughwout and her co-authors note:
These goals benefit from digital networks that encourage novice grafters and applications that can track the success of varietals in various microclimates. This tension between local trust networks and digitally distributed ones is not new; it is often drawn out in endeavors where the commons take root and where potentially sensitive information is established. Representation and visibility seem critical to the momentum of projects that seek involvement and that aim to move beyond the sphere of public and private, and yet can also make them vulnerable to agendas of property and ownership. Part of the work of the Guerrilla Grafters is to expose the reach of support for an urban commons.