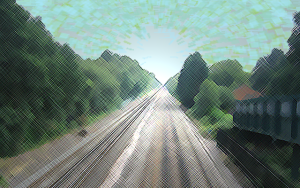 Buffing your digital credentials just got easier with UMaine's impending approval of a fast track for its all-online Digital Curation certificate. The program will still deliver professional training in the complete workflow of collecting digital materials, from acquisition and representation to access and preservation. The new, streamlined curriculum option, however, enables students to complete the certificate in as short a time as nine months.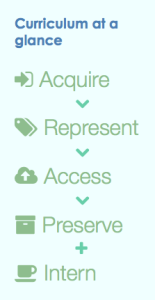 The streamlined version of the curriculum includes the original four core courses and an optional internship. Part-time students can stretch out the program over several years, but students able to take two courses per semester can complete it in less than a year. This more efficient curriculum was proposed to bring the Digital Curation certificate in line with expectations of comparable certificates at UMaine and elsewhere. It will also help working professionals build digital credentials and expertise quickly and affordably.
Established in 2012, UMaine's Digital Curation program is the oldest of its kind and has been called "a national standard for the study of digital curation." The program was cited in a Education Advisory Board report that found a 60% increase in digital curation jobs in recent years.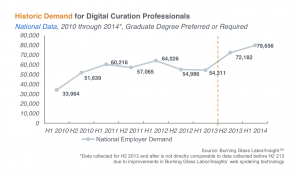 While digital curation skills have in demand for some time in archives, libraries, and museums, the EAB report found the fastest growing sectors in business and healthcare. Past students in the DIG program have worked everywhere from the Library of Congress to the US military to the International Criminal Court at The Hague.
The fast track lets students decide whether they would like the internship, and if so, how much guidance they would want from instructors. For example, a student who wants to complete the program as quickly as possible may forego the internship, while a student who wants help applying course concepts to the workplace can opt to pay from one to three credit hours for faculty to monitor their progress and help them troubleshoot and evaluate the experience.
Together with the newly flexible internship, the unchanging four core courses cover the critical lessons all digital curation practitioners will need in the workplace, while at the same time giving them added flexibility in how they pursue their learning goals.
You can find information on specific courses and a link to register at DigitalCuration.UMaine.edu. Please direct any questions about the program or the fast-track option to Jon Ippolito, Director of Digital Curation, at jippolito [at] maine [dot] edu.