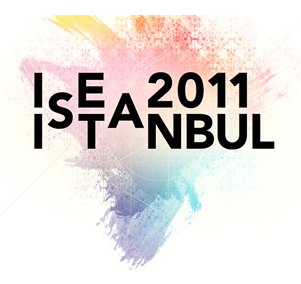 Drawing on the forthcoming book New Media and Social Memory co-authored with Richard Rinehart, Jon Ippolito speaks on "Wind, Rain, and Ambient Preservation" at ISEA 2011 in Istanbul.
"If you take the Christian bible and put it out in the wind and rain, soon the paper on which the words are printed will be gone. Our bible is the wind and rain."
The remote presentation on 15 September began with this quote from a Salish elder, and asked whether archivists could learn from nature to embrace a changing ambience. Examples ranged from ambient software that links distributed works via a common id to ambient wetware encoding culture in DNA.
Extrapolating this line of thought leads to speculations such as whether emulated wetware could evolve culture via genetic algorithms, or whether an emulated ecosystem might evolve media readers via genetic programming. Ippolito concluded with a question: can archivists could learn to love the wind and rain? If current trends are any guide, they may not have a choice.
Organized by Gabriella Orth and Paula Perissinotto of Sao Paulo's FILE Archive, the Intelligent Ambiences panel also included Rhizome's Nick Hasty and Cornell's Tim Murray.
Tags: art, Asia, memory, New Media and Social Memory, presentation, preservation, Still Water, variable media