Preserving Virtual Worlds, an IMLS-funded initiative organized by the universities of Illinois, Stanford, and Maryland, was founded with an ambitious goal: to explore innovative methods for preserving the rich legacy of video games. Its case studies have ranged from vintage games like DOOM and Harpoon to more contemporary Massively Multiplayer Online Role-Playing Games such as World of Warcraft. The initiative even attempted to recommend options for documenting complex multiplayer environments such as Second Life.
The consortium's organizers, led by Jerome McDonough of Illinois, invited Still Water Senior Researcher John Bell and co-director Jon Ippolito to their December advisory board meeting in Washington, D.C., to discuss ways that Preserving Virtual Worlds could take advantage of Still Water's preservation and access tools such as the Variable Media Questionnaire and the Metaserver.
Presenters included Maryland's Kari Kraus and Eric Kaltman of Santa Cruz, who have been resurrecting old versions of Sid Meier's venerable Civilization series and interviewing its developers with the help of contacts supplied by John Bell. Kaltman detailed the ways that the game was intentionally and unintentionally open to modding, resulting in entire fan fiction communities that write stories and draw maps about bouts of playing Civilization that last 3000 years. Kraus reported this telling excerpt from an interview with chief designer Bryan Reynolds:
If the game plays the same way, that to me is the game. You know what's under the surface is part of the history of technology, and how people programmed and stuff, but it's not the history of game play. It would not capture the brilliance of Sid Meier's original Civilization….would you rather have DNA or an actual dinosaur that could walk around in a park?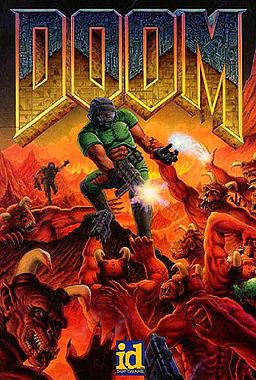 Stanford's Henry Lowood researches the legacy of particular gamers. Lowood replayed the save game of DOOM "god" NoSkill on a DOOM emulator, declaring that viewers were "watching a dead game through the eyes of a dead gamer."
Also serving as advisors to the project are Ian Bogost, an innovative game designer at Georgia Tech, and Raiford Guins, soon to publish a book on the material history of games from MIT Press. Chris Melissinos, whose recent gaming exhibition at the Smithsonian was based on a selection crowdsourced by online visitors, reported that the project received 1.7 million votes from 75 countries in 30 days–more traffic than the Smithsonian Web site usually receives in an entire year.
For his part, Jason Scott of the Internet Archive showed a wiki he had created to crowdsource the problem of identifying file formats. 45 days later, the wiki has become a wide-ranging compendium on file extensions and types, rivalling well-funded institutional resources created by the professional community.
Crowdsourcing preservation is an important theme of Re-collection, a book on new media preservation by Ippolito and Richard Rinehart due out this spring.

Rhiannon Bettivia of Illinois spoke to how Preserving Virtual Worlds might exploit the innovative approach of the Variable Media Questionnaire to encourage a wider range of preservation strategies and render the documentation of games more accessible to the preservation community at large.