Re-Collection: Art, New Media, and Social Memory will be the first full-length academic book on preserving digital media. Due out this coming year from MIT Press, the publication is a collaboration between Still Water's Jon Ippolito and Richard Rinehart, director of the Samek Art Gallery at Bucknell.
Re-collection argues that the default strategies for safeguarding media in the 20th century are utterly inadequate for preserving culture in the 21st. While the quantity of cultural artifacts has been increasing dramatically, the average lifespan of each artifact is shrinking due to technological obsolescence and cultural amnesia.
Storing a Word document on a CD-ROM only forestalls its demise, because within 10 years the CD may have delaminated or demagnetized, within 20 the version of Word may be obsolete, and within 30 the Macintosh file format may be unrecognizable.
Having demonstrated that conventional preservation strategies are as obsolete as the works they intend to preserve, Re-collection goes on to explore solutions birthed far afield from the traditional climate-controlled vault or library. These include novel strategies like emulation, a technique that allows a new computer to impersonate an older one, as well as ancient strategies such as proliferation, whereby an entire community contributes to reproducing and reperforming a work.
These radical solutions come with radical consequences. Emulators are largely a product not of computer science or conservation labs but of dispersed fans of vintage video games. The benefits of proliferative preservation have become more obvious in recent years with the acknowledged success of parallel projects in "crowdsourcing." Yet both strategies threaten to wrest control of our heritage's future away from the established gatekeepers of culture, provoking profound questions about aesthetics, authorship, and authority.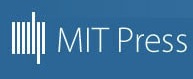 The book also includes a chapter on wetware, examining DNA and other genetic mechanisms as experimental preservation media. It concludes with a set of individual recommendations tailored to curators, archivists, artists, and many others engaged in the effort to keep culture alive in the long term.
The Guggenheim's Associate Curator of Film and Media Arts for 15 years, Ippolito is currently Associate Professor of New Media and director of the Digital Curation graduate program at the University of Maine. Rinehart was formerly a curator and Director of Digital Media at the Berkeley Art Museum/Pacific Film Archive.
You can keep up with news on the book and its publication by following the hashtag #re_collection on Twitter.
Tags: art, memory, New Media and Social Memory, preservation, publication, Re-collection, Still Water, variable media