As part of its Learning With AI initiative, UMaine's New Media program continues to offer free webinars on ways generative AI like ChatGPT and Midjourney are disrupting today's workplaces and workflows. These online discussions feature New Media faculty and alumni reporting from the front lines of fields such as business, digital art, web development, video and augmented reality.

The Generative Workplace examines how today's careers are already changing in response to generative AI, while Making Images with AI demonstrates tools creators can use to take advantage of these new capabilities.
An interactive recording for an earlier webinar, AI in the Classroom, is now online.
The Generative Workplace
How AI Is Already Disrupting Familiar Careers
Thursday 20 April
10-11am EDT
Register for free
Generative AI is expected to transform any career that depends on writing, coding, or audiovisual media—in other words, just about all of them. Who better to forecast how workers will adapt to these disruptions than New Media alumni already incorporating AI into their own planning and practice? This webinar offers reports from working professionals on ways that ChatGPT and Midjourney are having an impact today on business, software, and art.
Our alumni will tackle questions like:
Will there still be jobs for coders or illustrators? If so, how will their workflows change?
If AI can write or digest an email for me, how will that change how we communicate?
How can I use generative AI to prepare for the job market?
How should education change to target a workplace transformed by AI?
Presenters include:
John P. Bell (New Media '07) is a software developer and artist at Dartmouth College, where he directs the Data Experiences and Visualizations Studio, manages the Digital Humanities Program, and serves as associate director of the Media Ecology Project. His research focuses on collaborative creativity and ranges from video annotation to augmented and virtual reality.
Matt James (New Media '05) is Chief Operating Officer and co-founder of CourseStorm, an education technology startup he helped build from scratch. He's designed applications that hundreds of thousands of people across the country use to connect to education. CourseStorm has worked with over 750 organizations across the US, making over a million connections with students in all 50 states.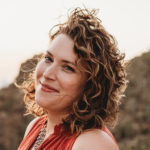 Pattie Reaves (New Media '08) is a principal software engineer working on advertising technology at Penske Media Corporation, which manages digital brands such as Variety and Rolling Stone magazine. Focused on the intersection of user experience and web development, she's worked on publishing technology at media companies throughout her career and is dedicated to making the web accessible and teaching others to do the same.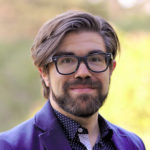 Eryk Salvaggio (New Media '10) is an interdisciplinary design researcher and new media artist. Having earned a masters in Media and Communication from the London School of Economics and in Applied Cybernetics from the Australian National University, he has worked with organizations such as the Wikimedia Foundation, the Internet Archive, and the Swiss National Science Foundation. His recent research focuses on the impact of generative AI on visual culture.

Making Images with AI
Wednesday 26 April
3:30-4:30pm EDT
Register for free
Generative AI has been expanding the creative possibilities of art and design well before text generators like ChatGPT caught the world's attention. Given nothing more than a few well-chosen phrases, software like DALLE-2, Stable Diffusion, and Midjourney can quickly generate never-before seen images that are outlandish or realistic, in styles ranging from photographic to cartoonish. This workshop will demo a handful of these tools and entertain a discussion about how they might change art education as well as work prospects for creative professionals.
The webinar will be led by Aaron Boothroyd, who teaches art and design for the University of Maine's New Media major, and is a co-founder of UMaine's larger Learning With AI initiative. Boothroyd currently instructs courses on 3-D modeling, animation, digital art, special effects, and game design. He has produced work for clients such as Google, Doritos, The University of Maine, and The Jackson Laboratory.
Photo of Pattie Reaves by Olivia Lawson; photo of Eryk Salvaggio by Sage Ross.