How can universities contribute to a healthy planet? One way is to partner with local organizations, as explored in a grant won by the University of Maine to become a Campus for Environmental Stewardship, with Still Water Co-director Joline Blais one of the team leaders.

Last year the Davis Educational Foundation awarded The Maine Campus Compact grant to form the Campuses for Environmental Stewardship (CES) program in partnership with Massachusetts, New Hampshire, and Vermont Campus Compacts. The program helps college faculty in the participating states develop courses on pressing environmental issues in partnership with community organizations.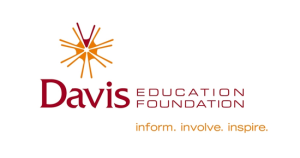 For some courses, the emphasis on integrating ecological knowledge into the classroom dovetails with a parallel groundswell to nourish STEM (Science, Technology, Engineering, and Math) skills among today's students. New media in particular offer powerful technologies for observing nature as well as promoting an environmental agenda in the age of the Internet.
Other leaders of the Maine Campus Compact from the UMaine campus include Associate Dean for Community Engagement Claire Sullivan, campus Sustainability Director Dan Dixon, Bridie McGreavy, Sharon Klein, Cindy Isenhour, and Sandra De Urioste-Stone. Mitchell Center Senior Fellow Linda Silka gave the September 30th keynote for the Campuses for Environmental Stewardship Best Practice Showcase.
Still Water Co-Director Joline Blais joined the team in September of 2016 after returning from a sabbatical, when she presented past projects at the International Association for Research on Service-Learning and Community Engagement conference in New Orleans. IARSLCE chose her talk, "Don't Cut Me: Participatory Action Research and Stories of Engagement between Wabanaki Longhouse and University Greenhouse," as a case study in best practices for community-engaged projects. From the description:
From 2007-2011, UMaine professors, Wabanaki elders, permaculture students, and Wassookeag children collaborated in a living learning project: LongGreenHouse. Our goal was to build cross-cultural partnerships to address economic justice and ecological living. Don't Cut Me is a story of their achievements and challenges, according to participatory action research criteria.
Blais continues to develop community-engaged courses that cross New Media and sustainability. For more on Still Water's sustainability projects, see Still-Water.net.