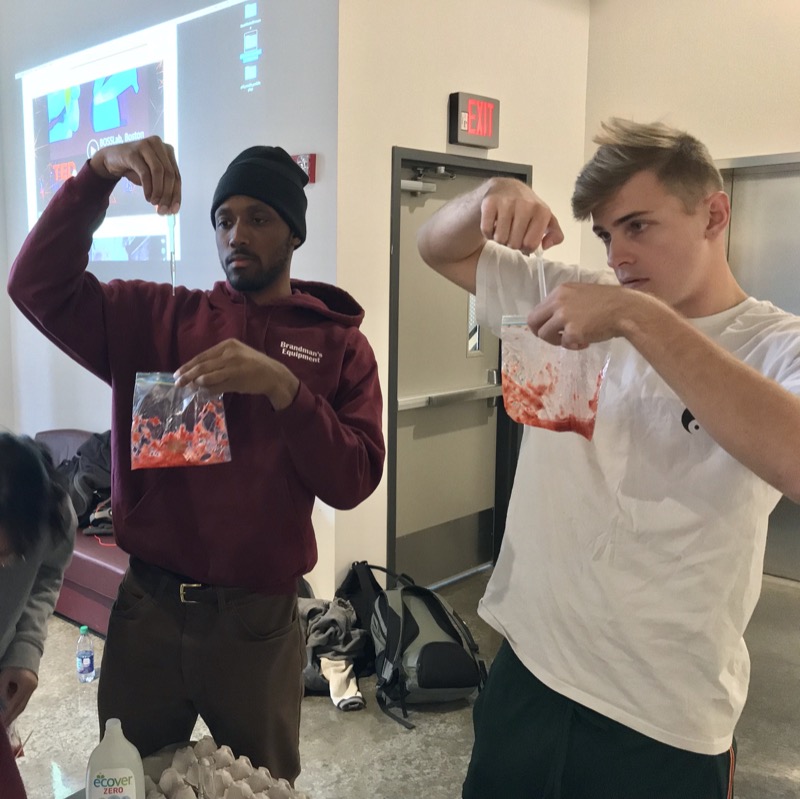 New Media alumna Margaretha Haughwout invited Still Water co-directors Joline Blais and Jon Ippolito to explore the connections between different types of code and how they can be open-sourced, digitally and biologically, in a series of talks and workshops at Colgate University in November 2018.
The backdrop for these events was Haughwout's Colgate course "Code, Recipes, and Spells," which aims to demystify software production by revealing its origins in cultural of production across different realms, especially domestic ones. For her workshop entitled "Eat My Code," Blais walked students through an exercise in extracting DNA from strawberries, thus illuminating the underlying similarities between cooking in the kitchen according to recipes and biochemical research.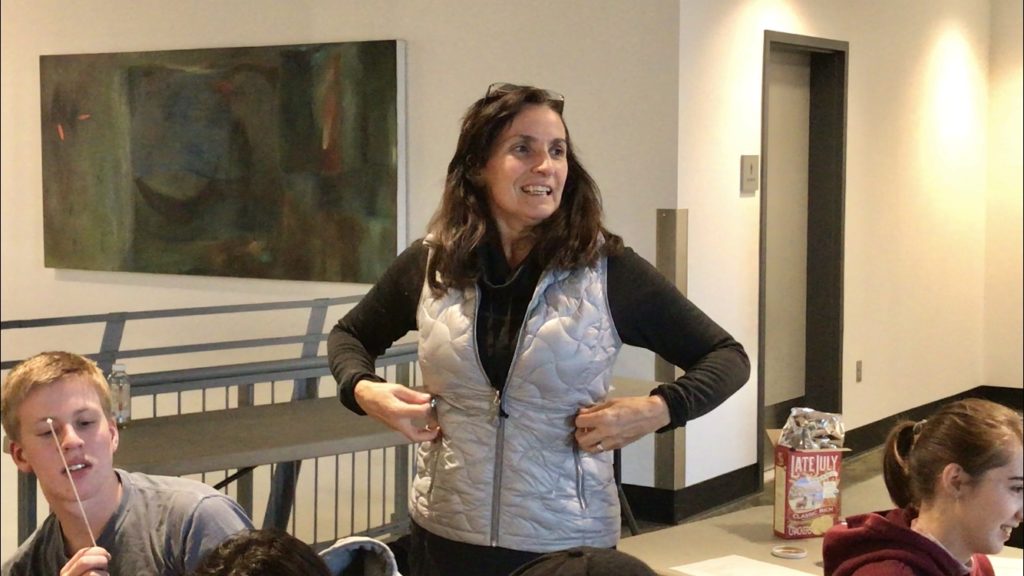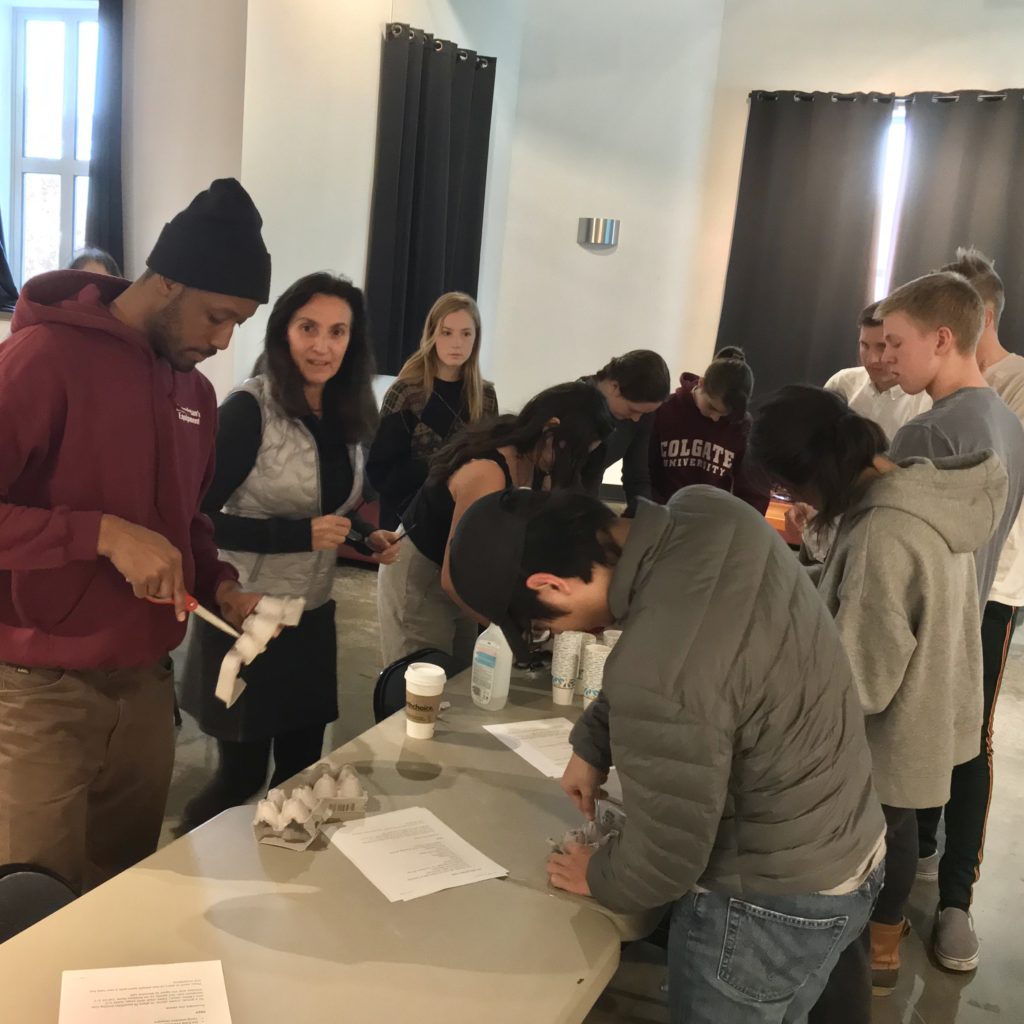 Blais' experiment showed how techniques from the kitchen can be used in the field of genetic research. A different aspect of the course showed how the mutability of recipes, which can be modified as they are handed down from generation to generation, can be a model for reinterpreting digital art.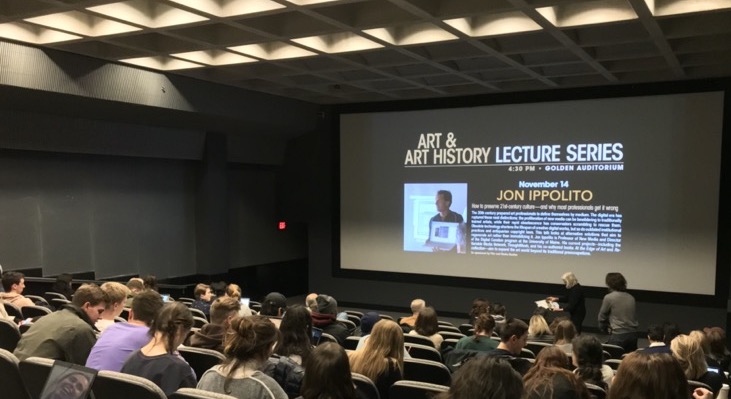 For this aspect of the course, students chose classic examples of new media art from the previous two decades and created their own versions in languages such as Processing. Ippolito gave a talk on such reinterpretation as a preservation strategy.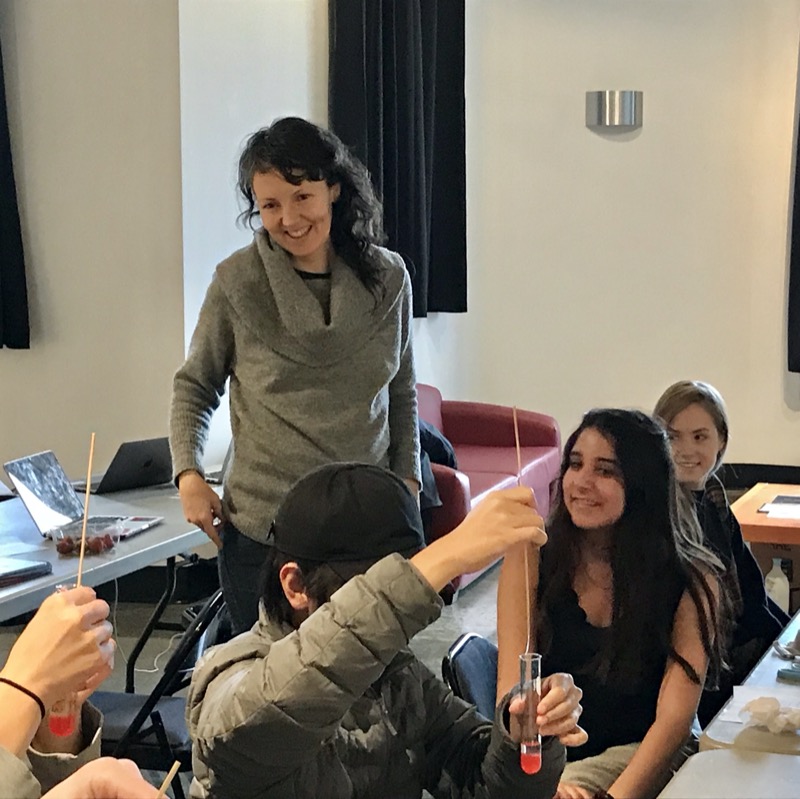 Since graduating from the University of Maine New Media department, Haughwout has explored the boundary between digital and biological ecosystems. Her project Gorilla Grafters invites activist to graft food bearing plants onto cityscape plants to diversify ecosystems in urban areas such as Queens and San Francisco.