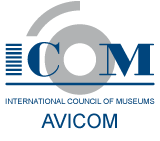 The keynote for this year's International Audiovisual Festival on Museums and Heritage focuses on very new–and very old–technologies for crowdsourcing the curation and preservation of culture. Delivered by Still Water Co-Director Jon Ippolito, the presentation "Re-collection" draws on themes from the forthcoming book of the same name.
From the Digital Journal:
Guest of honour

No less a figure than Jon Ippolito will launch the proceedings. An artist, new media theorist and former curator at the Guggenheim Museum, Jon Ippolito is a regular contributor to The Washington Post and such periodicals as Artforum and Léonardo. He is also an Associate Professor in New Media at the University of Maine. In collaboration with Richard Rinehart and MIT, Jon Ippolito will soon release a new book entitled Re-collection: Art, New Media, and Social Memory.

AVICOM

Created in June 1991, the AVICON International Committee for Audiovisual and New Technologies of Image and Sound is one of the international committees of ICOM (International Council of Museums), which embraces 25,000 members. The Committee members are visionary directors, curators, scientists, technicians in charge of collections, supervisors of audiovisual and new technology services, and cultural and heritage institutions.

2012 FIAMP

Under the aegis of AVICOM, the International Audiovisual Festival on Museums and Heritage (FIAMP) has for the past fifteen years recognized the audiovisual and multimedia achievements of museums around the world….An itinerant event, the Festival coincides with the annual meeting of the AVICOM Committee and its annual Conference.
In his keynote, Ippolito cites accounts of prehistoric beasts among oral cultures of the Amazon rainforest that have survived tens of thousands of years thanks to continuous retelling. Ippolito asks how contemporary heritage organizations can learn from such long-lived indigenous memories. His keynote also examines some of the most recent advances in distributing the tools of preservation to the lay public, including a demo of the free 3D capture tool 123D Catch.

The talk is drawn from the "Unreliable Archivists" chapter of Re-collection. As the abstract reads,
As defined by the International Council of Museums in 2007, a museum is a "permanent institution" that safeguards tangible and intangible heritage. Given the pace at which new media, from 3D printing to Pinterest, are transforming contemporary culture, however, museums will soon have to decide which is more important: a permanent institution or permanent heritage? The 20th century was rife with examples of sculptures, installations, performances and databanks that suffered Death By Institution. Hidebound curators and their staff will find it hard to give up paper trails in favour of oral histories, or fixed measurements in favour of fluid metadata, or territorial collections in favour of joint ownership. Drawing on themes from Re-Collection, his forthcoming book with Richard Rinehart, Ippolito argues that museums face a fork in the road. On one side lies storage, which attempts to keep an artefact as unchanged as possible; on the other memory, which is constantly rewritten, and hence transformative.
AVICOM 2012 takes place October 9 to 12 at the Canadian Centre for Architecture.